Google Map
IMPORTANT! Google Maps API pricing model changes starting June 11, 2018. As per Google, free credit of $200 per month will be given to everyone. For more information, click here.
You can simply select Google Map from the CubeWP Settings > Map Type > Google Map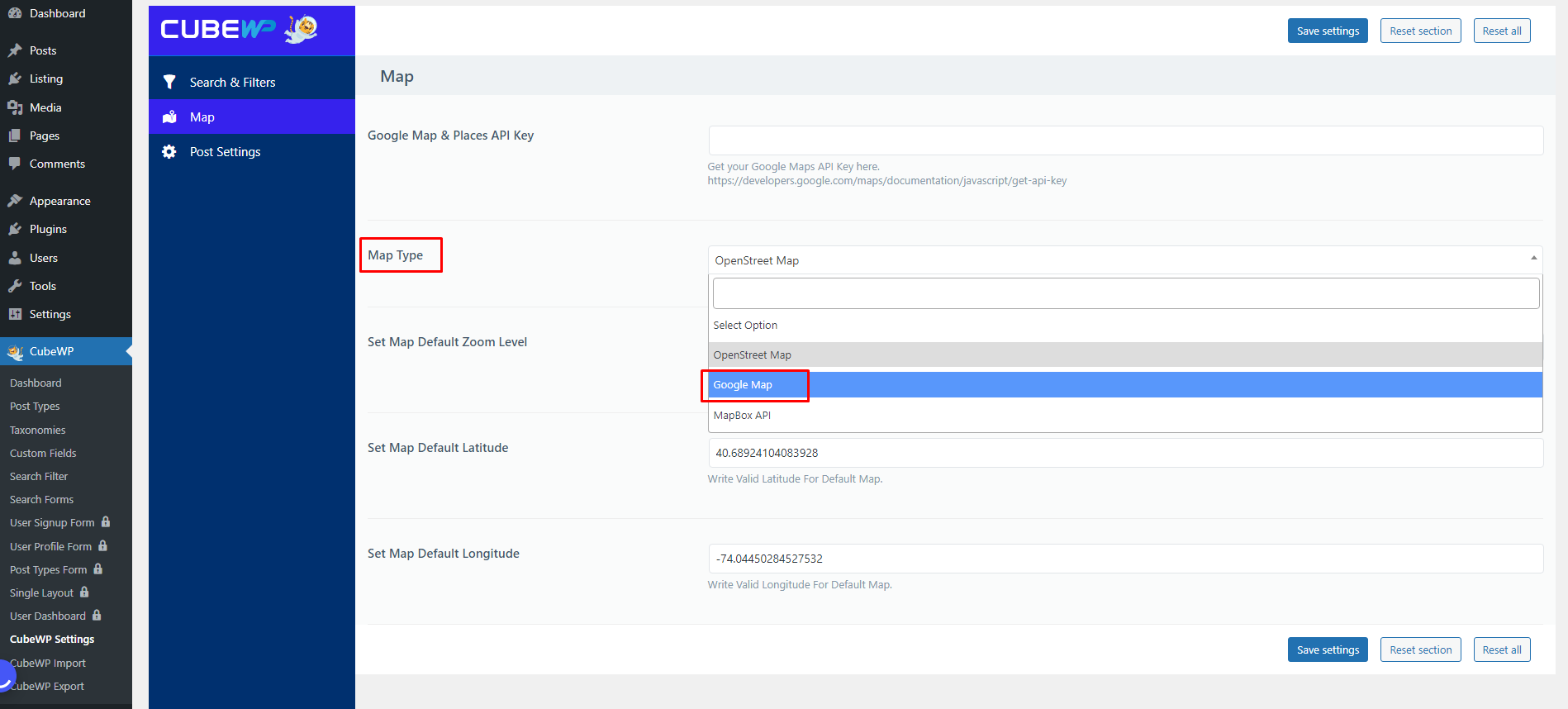 Note: You must have a Google API key for this feature, if you don't have, you can create your API key from here.