Conditional Fields with Taxonomy
Now you can easily make your Custom Fields Conditional with your Taxonomies with just One Click. Simply follow the below steps.
Create your Post Type
Create your Taxonomies
Add your Terms
Go to Custom Fields → create your Custom Fields and then select the Post Type and then you will able to see your Terms below the post type box.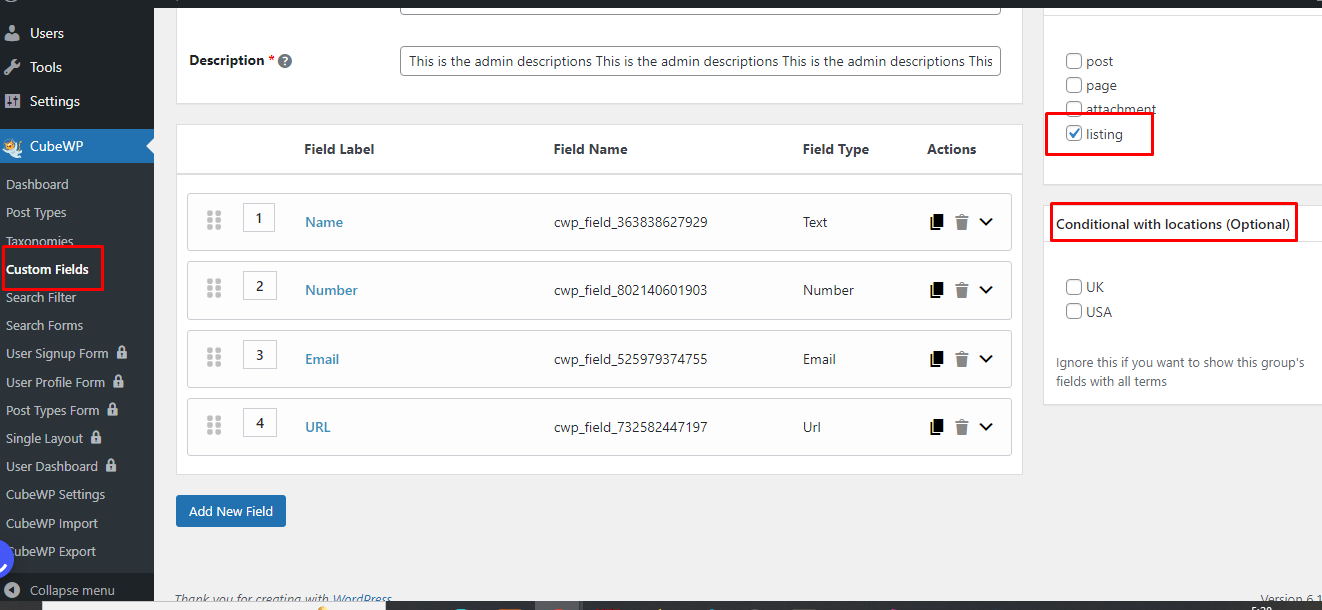 Note: Make sure that your Taxonomy has Terms.