Conditional Custom Fields
CubeWP Framework provides you with Conditional Custom Fields.
Follow the below steps.
Create your Custom Fields
Save Changes
Edit any Field
Toggle the Conditional Logic
Select the field and condition from the below options.
Has any value
Has no value
Value is equal to
Value is not equal to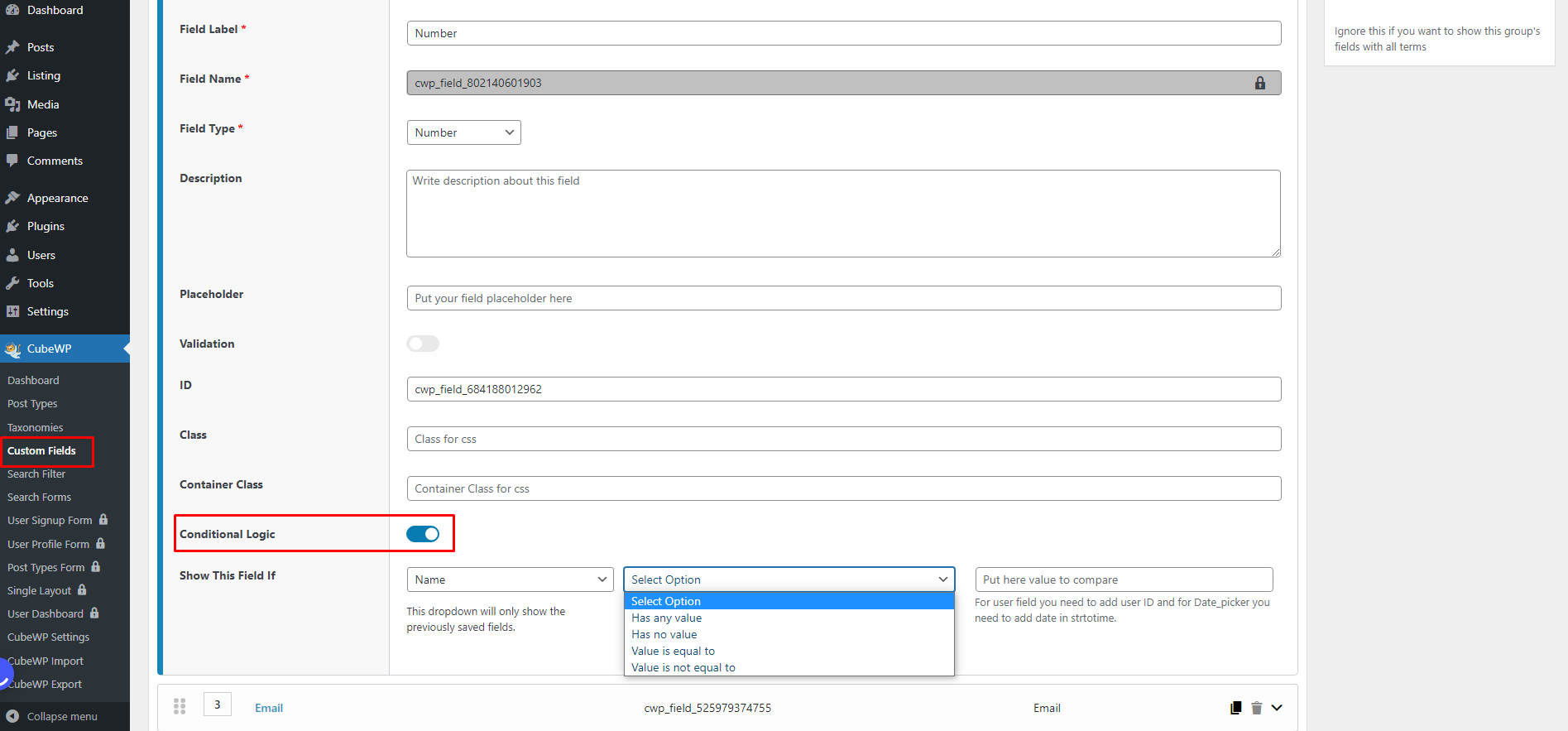 Note: The Conditional Fields will work on the backend too.